I love that part of my job involves scouring the internet for inspiration be it food, drink, health & wellness, next vacation, amazing people to stalk follow, children's clothing, photography, and the list could go on to infinity.  Each week I save off my favorites to Evernote (amazing app that syncs with all my toys tools – desktop, web, iphone, & ipad) so I can come back at a later point in time.  I've even built time into my weekly schedule to keep Evernote organized so it doesn't get too out of control and I can't find anything…I save a lot of items to it!
So without further adieu…I present to you – my dear reader – my most favoritest loves, lusts, and inspirations from this week.  (Yeah…this is fun!!!!).
I'm always on the search for spicy cocktails to try at home and can't wait to flex my muscles and squeeze some grapefruit juice for this lovely concoction (Spicy Grapefruit Margarita) from We Are Not Martha.  Again – I prefer to make things from scratch because I'm dorky that way but you can also use already squeezed juice if from scratch isn't your thing.
It's summer and it's been hot which has me in the mood to crank out some ice cream and what could possibly make ice cream any better than pairing it with bacon?!?  Yup…bacon!  Try it before you knock it…seriously…it's delicious.  I found this recipe from a fellow MN Food Blogger, Matt at Thyme in Our Kitchen .  I can't wait to try this, Matt!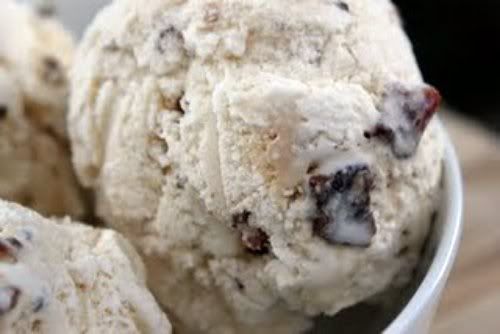 My daughter was home sick with me much of this week which meant lots of googling for pictures of baby animals to keep her entertained and me from going insane.  I swear we looked at thousands of baby animals; we especially liked the baby hedgehogs and are working in tandem to convince dad we need one.   (I've been obsessed with all things hedgehog since I was young). Just look at this sweet little guy? Too cute and makes my want-baby-animal ovaries ache real bad (get the Napoleon Dynamite reference?).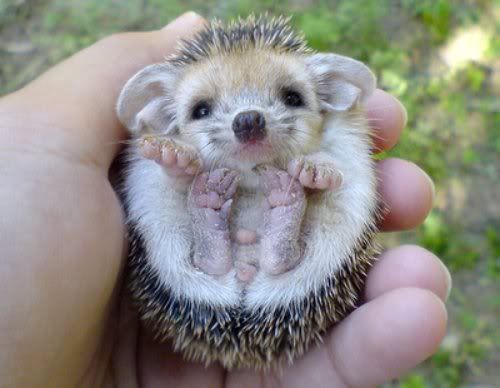 I'm having a hard time moving on from the photo above.  Isn't that hedgehog just about the cutest thing you've ever seen?  Must.  Find. Willpower.
I haven't completed my story yet on why I left my corporate IT job (you can read parts one and two with more to come next week) but found this post by Dirty Footprints Studio to be uber-inspiring and I can only hope I'll be in much the same place emotionally on my 1-yr. anniversary of leaving my job. I'll refer to her post again and again over the coming year.
[All photos link to original website for credit]
What have you found inspiring lately?  Let me know in the comments below and have a great weekend!!!